We are always looking for the best solutions to support you in every phase of your project – our ongoing quest to improve every aspect of what we have to offer is what sets us apart: we are pleased to announce the enhancement of our LED light source offer with a new premium color quality option: high fidelity LED with CRI>98.
Available on:
---
Unit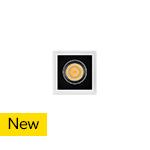 Unit offers flexibility for different lighting schemes in retail spaces. Trim or trimless, single, double, triple or continuous. Our recessed spotlight can be recessed, flush or drop, with 35° of adjustability, with unique mechanical features making it minimal and discrete in the ceiling. The new optics reach unbelievable performance in terms of light output and tight beam angles for precise aiming. The wide range of accessories add even more choice and flexibility.
---
Yori Evo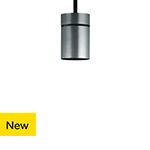 The Yori Evo series extends the Yori family of projectors, and launches the Yori Evo Ghostrack. A new series of game changing track projectors. Mini or medium, visible or invisible. Single or cluster, lenses or reflectors . The optical technologies and the new invisible driver and adapters for 3-circuit standard tracks provide unique configuration ideas that were not possible until now.
---